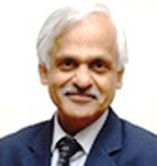 Mr. Edwyn Rodrigues
CEO
Batliboi Textile Machinery Group

Company Details
Business Area:
Textile machinery manufacture & supply
Clientele:
China. Indonesia, Bangladesh. Italy, Egypt, North Africa, Nigeria
In the backdrop of happenings in the textiles industry, how is the textile machinery sector shaping up? What technological advancements are being made?
The printing scene also saw a remarkable change at the show. Practically every machinery manufacturer worth its name had displayed a new Digital Printing machine. While the digital process is still expensive as compared to the screen, costs are reducing at a rapid pace as are increases in productivity. In the not so distant future, Digital will overtake the Screen. Screen printing has finally received its warning bell.
The above is not to say that textile machinery companies have put research effort on the back burner. All major and leading manufacturers have ongoing projects which we hope will bring about major changes to the manufacturing process. Newer concepts in clothing and fashion are what will drive the machinery industry to develop new equipment and processes to keep up with the demand for innovation.
*******
Published on: 06/04/2012
DISCLAIMER: All views and opinions expressed in this column are solely of the interviewee, and they do not reflect in any way the opinion of Fibre2Fashion.com.